TRAINING
CMI is committed to supporting training and development to established industry standards where possible in the workplace. We can assist our clients with operations and maintenance training in order to give their personnel a positive understanding of the systems they're working with.
Globally, mining companies are under increasing pressures to nationalize workforces to assure their peoples future successes. With this in mind, our training is delivered at a level to aid their understanding and make sure they are fully comprehended, thereby developing operations technicians and plant maintenance personnel to become valued assets for our clients. This training is then able to transpire into a trusted mentoring role, and it is with this generated enthusiasm that our clients people not only become valued for the company, they're valued by their community.
CMI's team members have developed an instinctive understanding of the many different cultures that make up the mining and industrial in this day and age. Mining companies are exploring deeper into resource rich territories in a quest for bigger and better. But the challenge of finding sufficiently educated and trained people in these remote regions is a mining companies next biggest hurdle. With capital expenditures now exceeding Billions of dollars the last thing stakeholder want to see is their investments fail in a matter of years. This is where we are able to grow your people.
OUR TEAM MEMBERS HAVE A SOLID UNDERSTANDING WITH THE FOLLOWING REGIONS: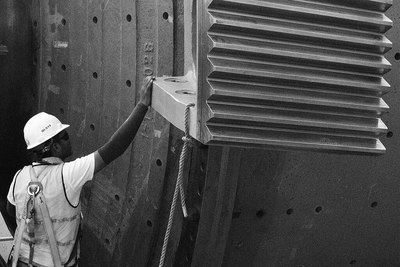 West Africa 
Middle East
Central Asia
South East Asia
South America
HEALTH & SAFETY
CMI is committed to protecting the health and safety of its employees, clients and contractors equally.
Zero Harm is a central part of our philosophy of which our company is committed. CMI's personnel are committed to maintaining an environment and work practices that support the Zero Harm model. Our personnel promote a culture of confidence in that all injuries are preventable and by no mean is a task so important that it can't be completed safely.